| | |
| --- | --- |
| | |
| | |
| | |
| | |
| | |
| | |
| | |
| | |
| | |
| | |
Click Here for Downloadable Breakfast Menus

Freshly Brewed Starbucks Verona Bold and Verona Decaff Coffee, Hot Water with Assortment of Tazo Teas and Condiments
$3.25 Per Guest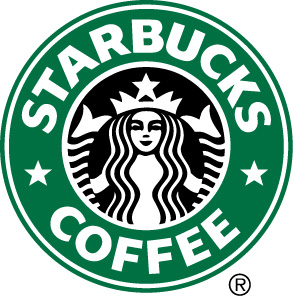 Fresh Baked Mini Danishes and Mini Muffins
$2.75 Per Guest

Fresh Baked Mini Danishes and Mini Muffins, Fresh Fruit Display, Orange Juice
$5.95 Per Guest


Fresh Baked Muffins, Scones & Assorted Bagels with Flavored Cream Cheeses, Jams and Butter. Served with Starbucks Coffee, Chilled Orange Juice, Sliced Fruit Platter and Fresh Berries
$8.95 Per Guest

Fresh Pinapple, Mango, Papaya, Strawberries and Kiwi Fruit Display with Orange Juice, Guava Juice, Banana Nut Muffins, Chocolate Croissants and Raspberry Scones.
$7.95 Per Guest

Sliced Fresh Fruit & Seasonal Berries, Assorted Yogurts, Odwalla Bars, Blueberry, Boysenberry or Raspberry Bran Muffins and Chilled Orange Juice
$8.95 Per Guest


Scrambled Eggs, Country Style Potatoes, Thick Cut Bacon, Sausage Links, Fresh Fruit Display& Biscuits & Butter
$9.95 Per Guest


Chiliquiles, Scrambled Eggs and Chorizo, Country Style Potatoes, Refried Beans, Tortillas and Fresh Salsa.
$8.95 Per Guest


Let us bring the "Hotel" to you! Our Deluxe Brunch Buffet consists of a Breakfast Buffet Station, Seafood Station, Omelet Bar Station, Dessert Station & Carving Station. Our Professional Culinary Specialists will be "On- Site" serving and creating cutting edge cuisine for your guests.

Don't see what your looking for? Let us put something together for you!
Please consult with your Catering Coordinator for full details.

Seasonal Fresh fruits served with citrus yougurt dipping sauce.
$3.95 per person

Smoked Farm raised Salmon, Cream Cheese, Sliced Bagels, capers and Red Carmelized Onions
$4.75 per person

Freshly baked breakfast pastries toinclude the following: French croissants, cream cheese and fruit danishes, muffins, fresh fruit scones, and slices of our signature breakfast breads served with sweet butter and preserves
$5.50 per person